Sponsors can make or break a football shirt. In the 2003-2004 season, Spanish club Atletico Madrid had a staggering 16 different shirt sponsors in a single season, all thanks to an innovative partnership with Columbia Pictures. This collaboration saw them change their main sponsor on their shirts whenever a new movie came out, to advertise it to the world. To this day, this is one of, if not, the weirdest football shirt deal in football history.
The most well-known of the 16 film sponsors is of course the Spiderman 2 one. A huge movie, and what turned out to be an iconic football shirt sponsor.
The others were Peter Pan, Zoro, Bad Boys II, Closer, Resident Evil 2, S.W.A.T, Hollywood Homicide, Hellboy, Hitch, xXx 2, The Rundown, Gothika, Big Fish, The Punisher, White Chicks and Anaconda.
Atletico Madrid Move Sponsored Shirts
Here are some of these shirts in player spec -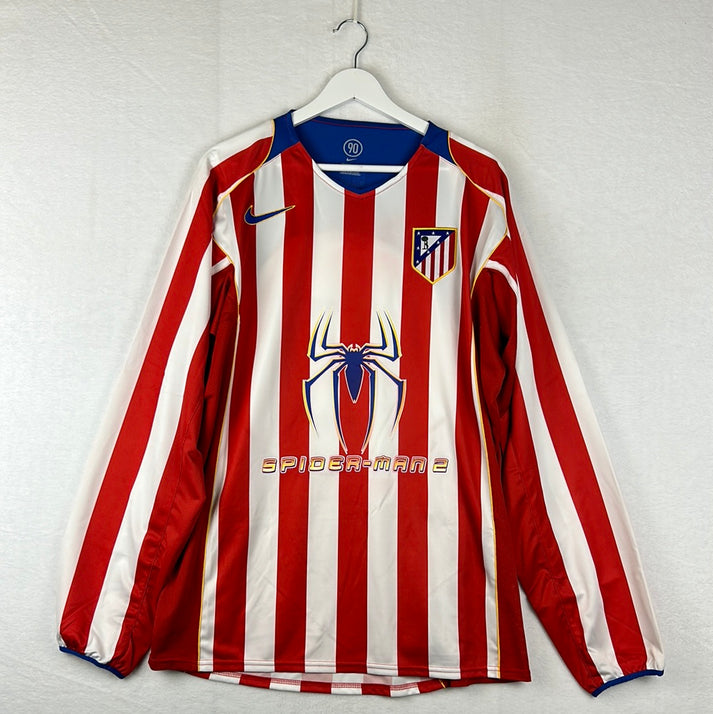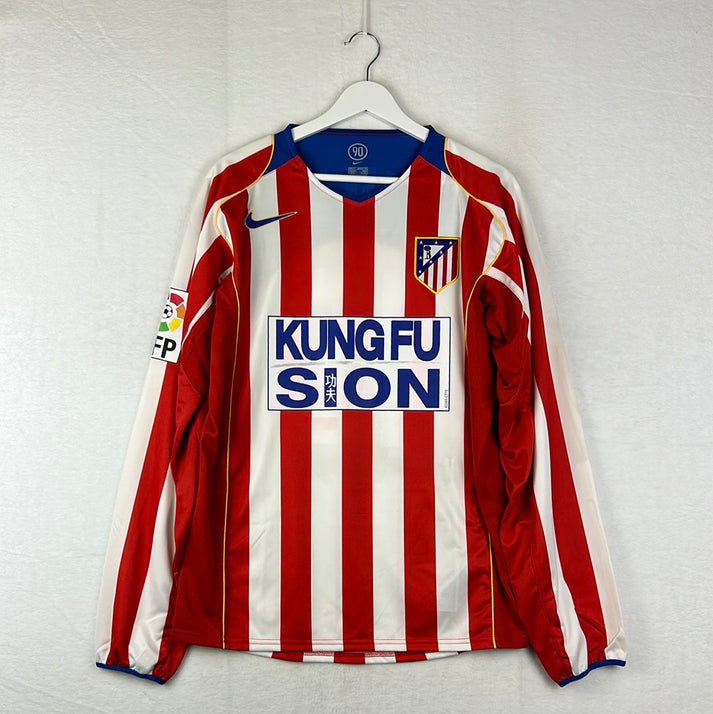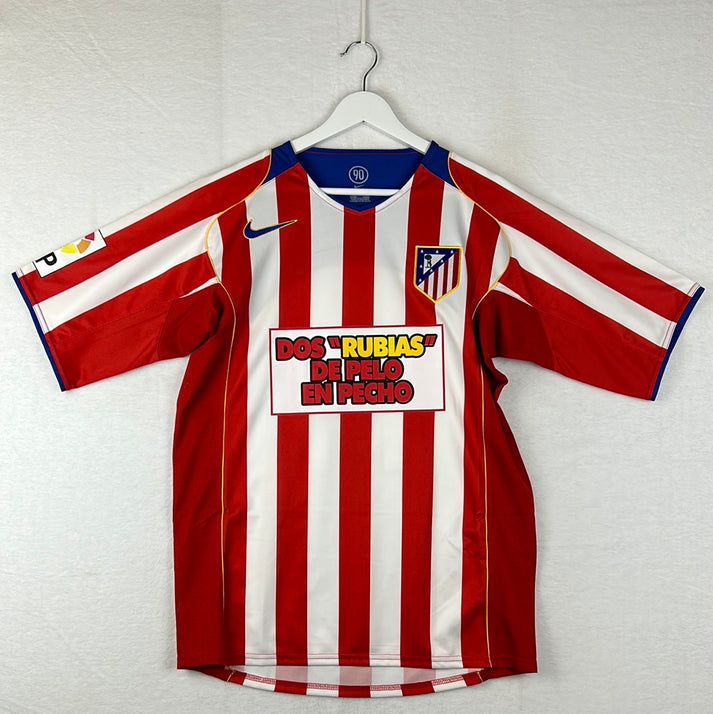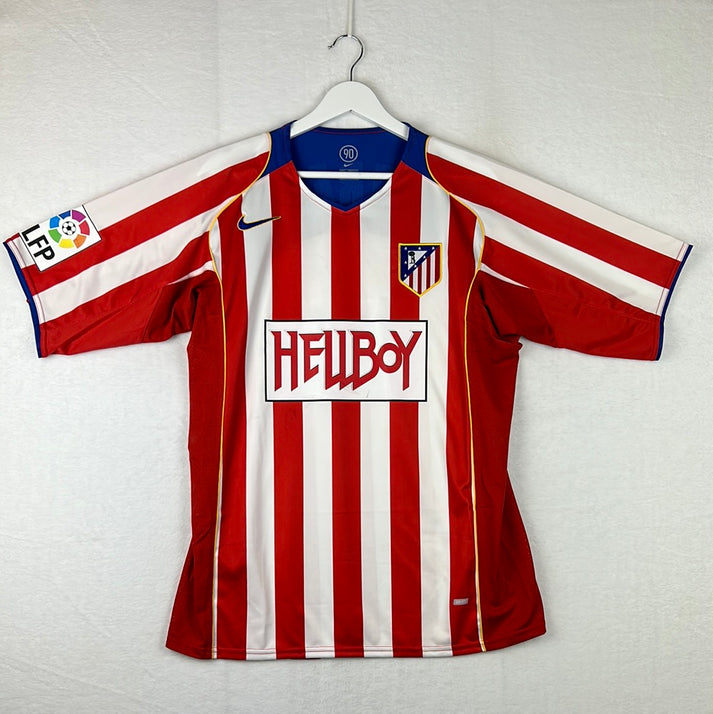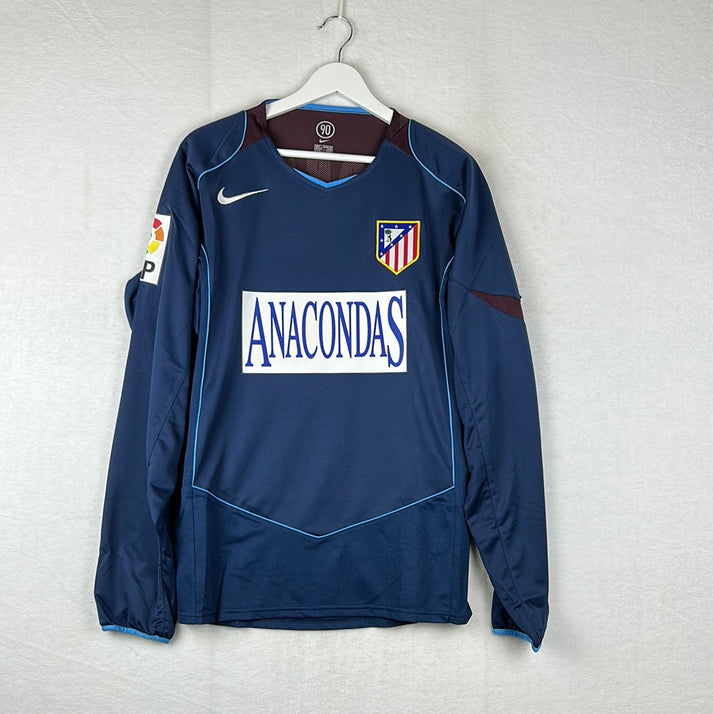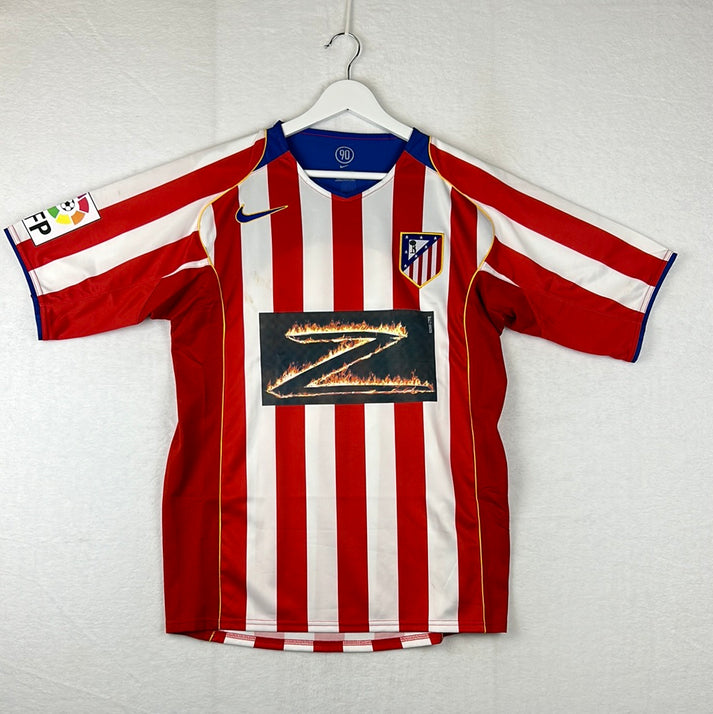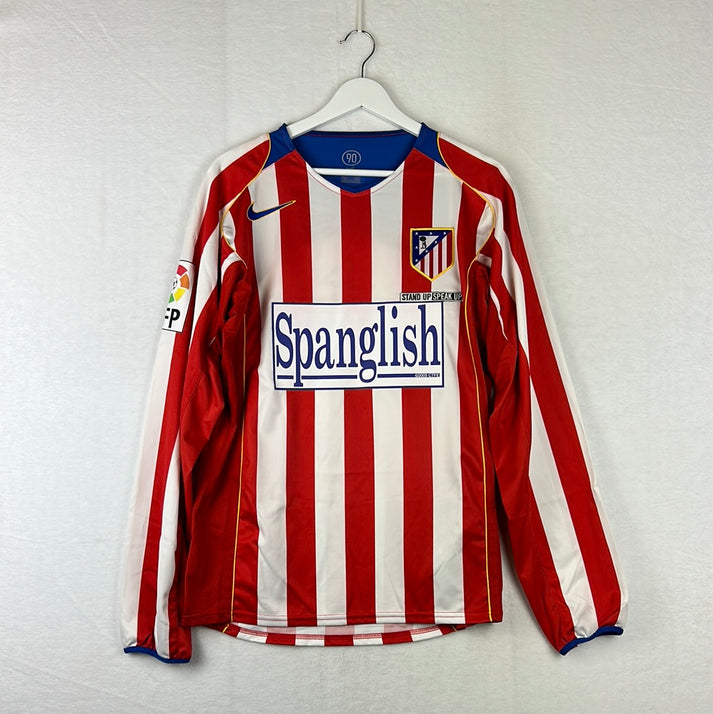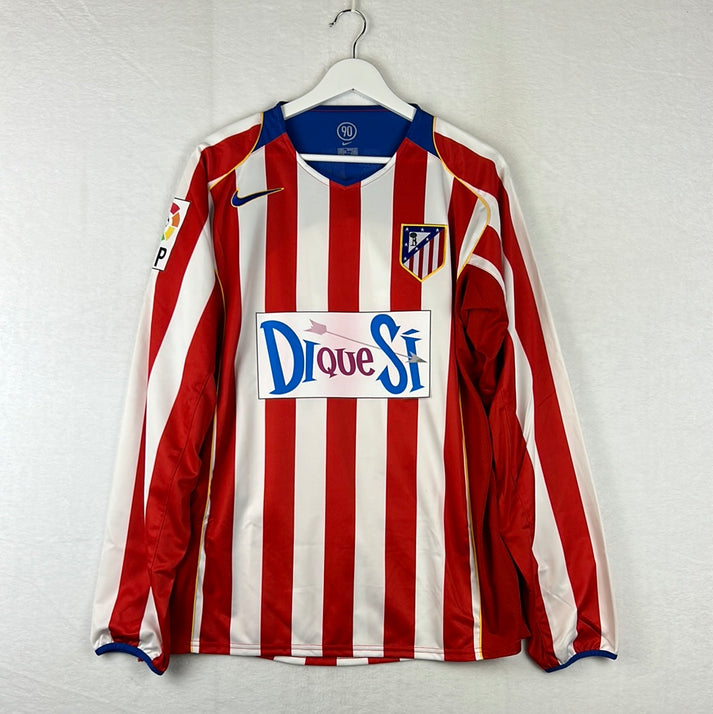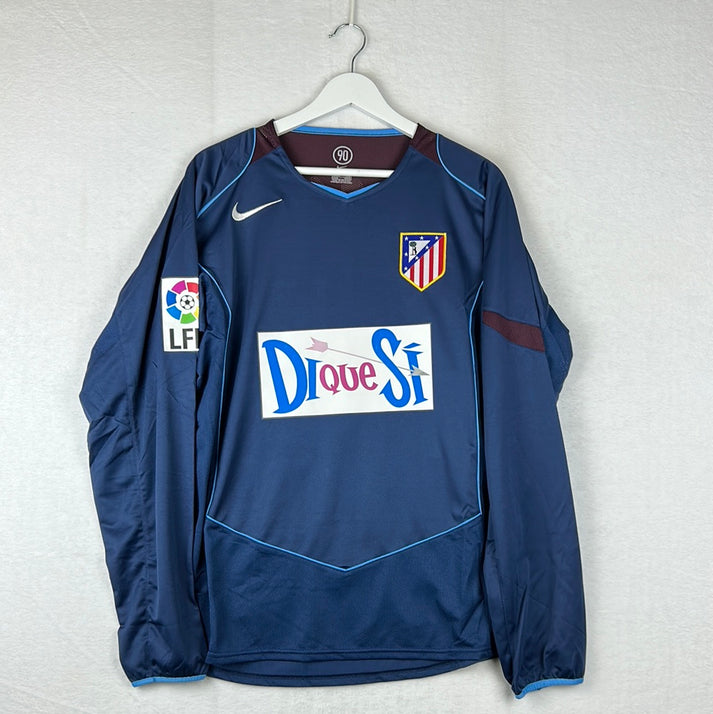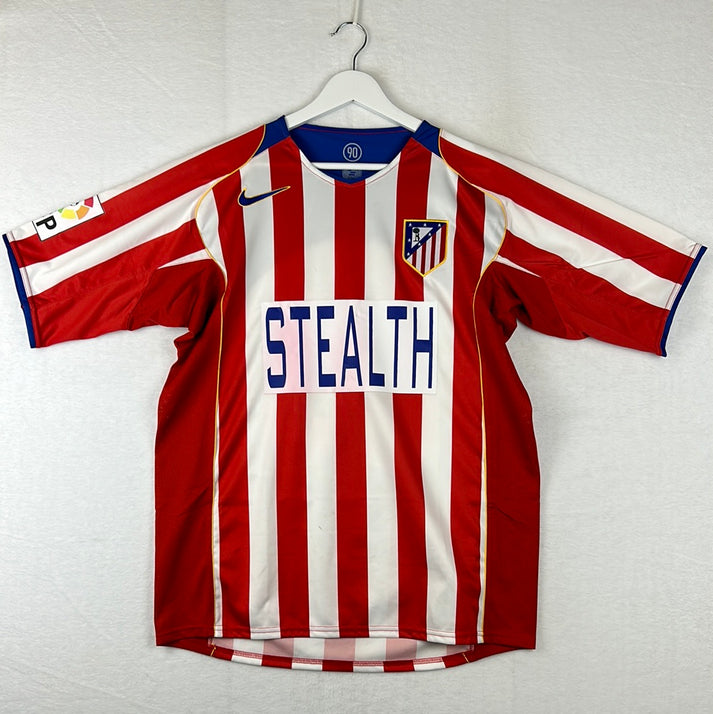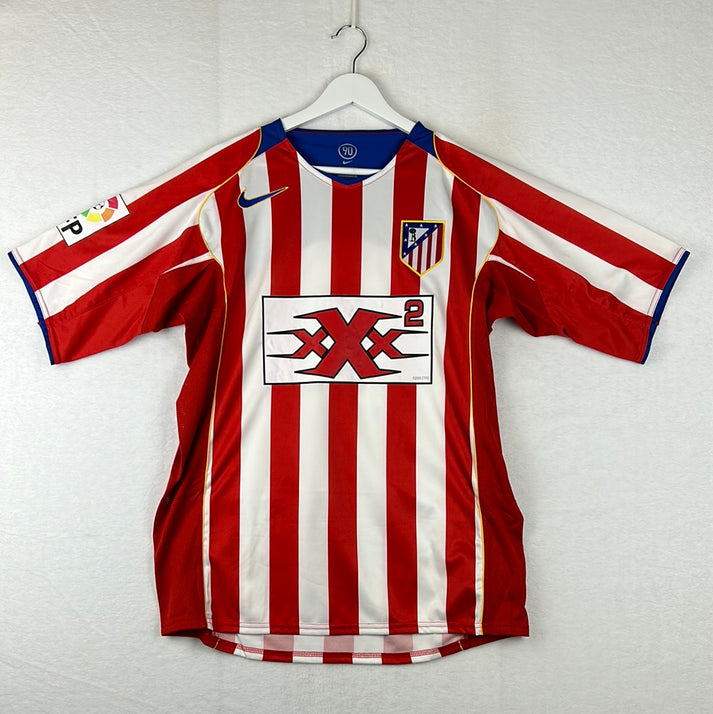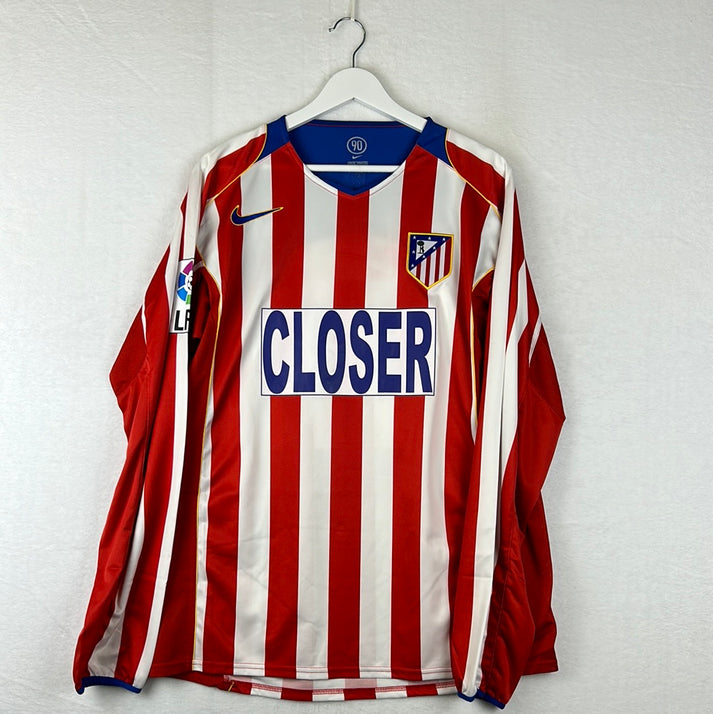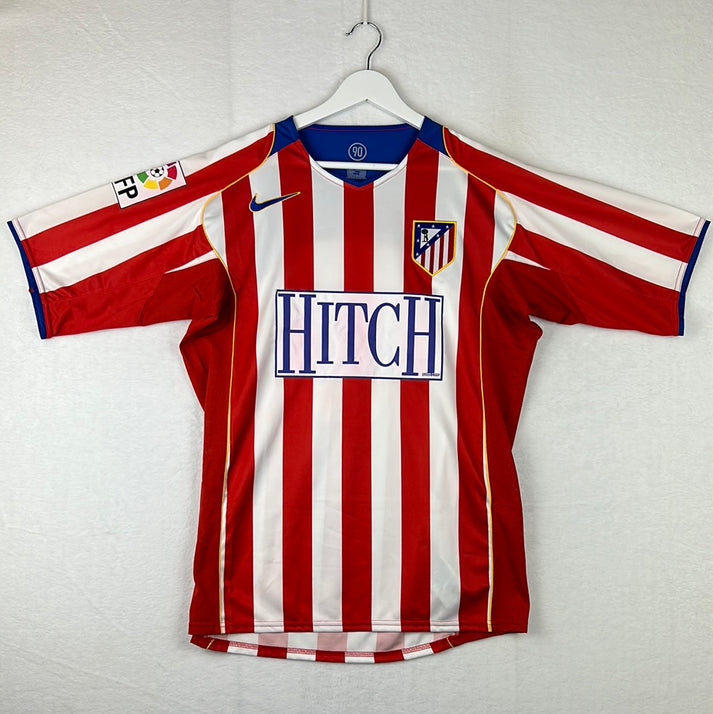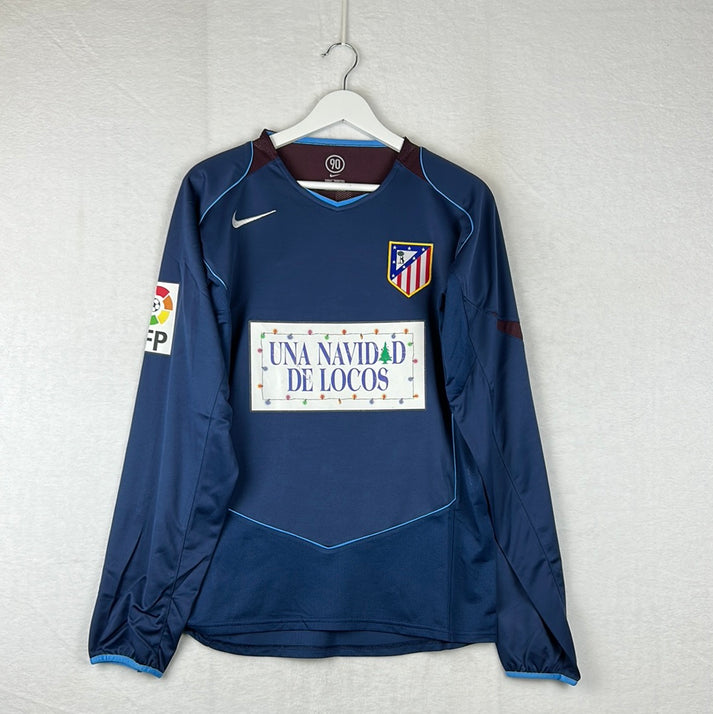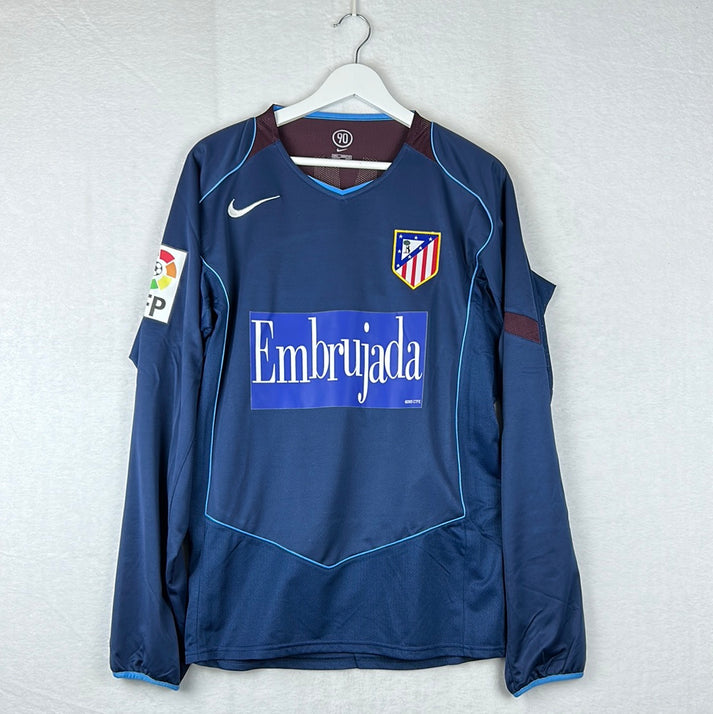 These were all worn in matches, however, there is one that you might not have heard about. Da Vinci Code was used on a training shirt that they apparently only wore once.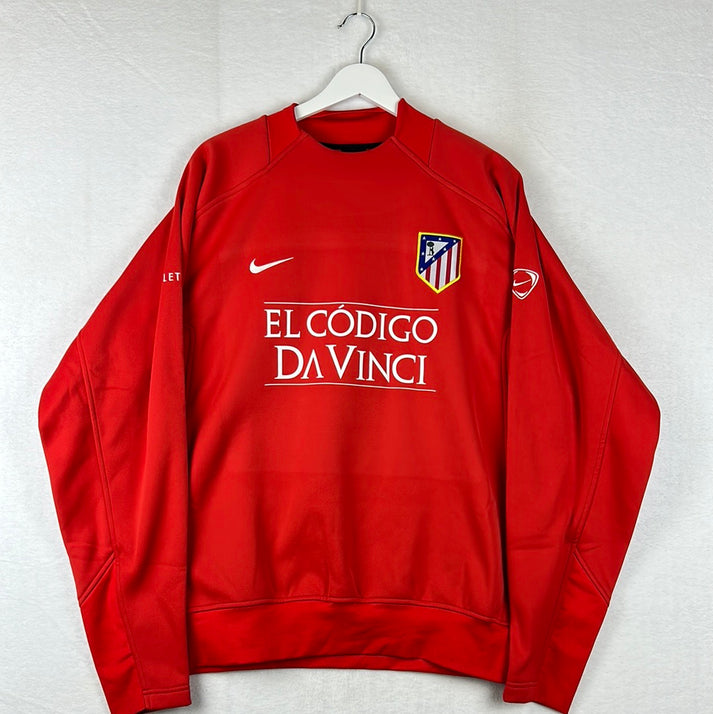 It seems to be quite tricky to find evidence of this though! One thing I will say is, like most football shirts from the 00s, these sponsors overall weren't the most aesthetically pleasing, but the partnership with Columbia Pictures was undoubtedly unbelievably creative and innovative in the world of football and remains just that to this day.
This Atletico Madrid partnership showcased the potential of collaboration between the entertainment and sports industries.
A similar example in recent years is the Barcelona '€280m' deal with music streaming platform Spotify in 2022, where some limited-edition shirts have been made to be worn in one-off matches, with music artists on the front of the shirts. The first of these came in October 2022, when Barcelona used Drake's OVO owl logo on the front of their shirts in El Clasico, against Real Madrid, to mark the Canadian rapper and singer becoming the first artist to surpass 50 billion streams on Spotify.
A deal with Spanish superstar ROSALÍA came in March 2023. She released her album MOTOMAMI in 2022 and became the most-streamed Spanish artist globally.
The next one is due to be the Rolling Stones, scheduled for the 29th of October, after the release of their newest album. With this partnership with Spotify being a 4-year deal, expect more artist collaborations very soon.
Modern sponsorships are rarely creative now and are more driven by money, and although I'm sure the Atleti X Columbia Pictures collaboration was very lucrative at the time if done today, it would be a breath of fresh air amongst a sea of awful betting sponsorships. It serves as a reminder that the boundaries can be stretched when different industries collaborate to create something truly unique. Maybe, like with Barcelona, we will see more of these sponsorship deals popping up in the future, and hopefully, we will also see an end to betting sponsors in the process.